with David Kite
Welcome to the latest series of informative articles here at Plan with Neil.
In this edition, we talk to experts in different fields including Will Writing, Divorce
and the event of Death, allowing you to dig deeper in to your own personal
objectives regarding your finances. This will allow you to plan well for the future
and guide you through these important financial decisions, along with a good
amount of resources – so you can start financial planning today.

Recently, we had an informative discussion with Divorce Consultant, David Kite.
Based in Warwickshire, United Kingdom, David has thirty-five years' experience in
the Financial Services sector. When David went through the process of divorce
himself in 2020, his eyes opened to the challenges that go hand in hand with such a
life change. He began to recognise the ways in which he could prevent stress, save
time and money for individuals going through the same process after learning from
his own experiences.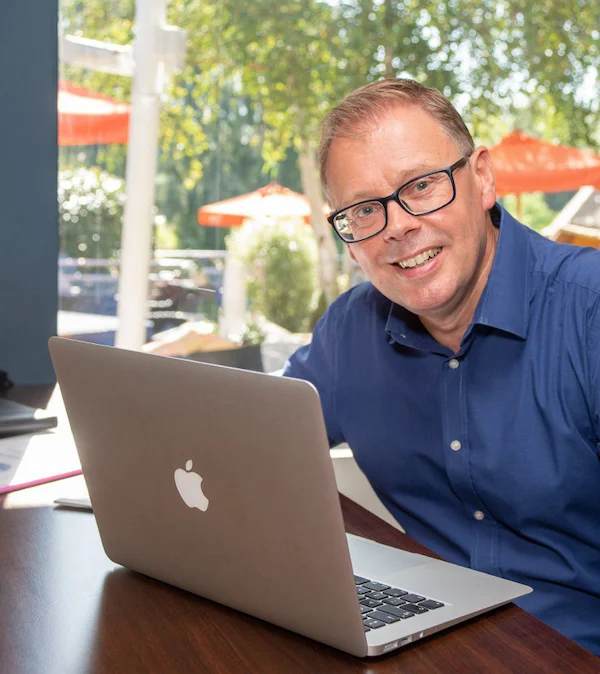 In January 2021, David began consulting clients planning a divorce, setting out
objectives for the outcome and offering clearer direction for their divorce process.
Divorce is a life changing transition and you may not know where to start once
having come to this important decision.
With David's key objective being getting 'the Divorce you Deserve', we began with asking him
What are the key issues you think people should think about when considering their Money and their Divorce?

When deciding to divorce, David explains how an initial response is to source and
visit a solicitor.
"One of the pitfalls and mistakes that people make is that they go to a solicitor too
soon. Effectively, what solicitors are good at doing is legalising contracts. However,
they can overlook the emotional and financial aspects that a divorce implicates.
Solicitors don't really understand numbers and finance as well as they do the legal
aspects."

This is where David's services and the journey with the Divorce Consultant
effectively begins – by looking at the larger key areas when embarking on the
divorce process. After an initial consultation and upon becoming a client, David's
fees are seventy five pounds per hour, a third of the average hourly cost of a
solicitor.

"The nature of what I do and the pack I put together has significant value and
ultimately reduces costs. It reduces the friction and narrows the focus. Essentially a
client will have a better understanding of the financial route and their objectives
regarding their divorce"

Another key part of David's role as the Divorce Consultant, is to work within a wider
sphere of trusted professionals. David can refer his clients to the right person,
aligning with their personal circumstance. These professionals include relationship
counsellors, financial advisors such as Plan with Neil, mortgage brokers and
solicitors. Once David has assessed your personal journey, these other professions
can support an individual at different parts of their divorce journey.

"Professionals in such areas will usually offer a free consultation, or they may say let
us wait on the solicitor's advice before we get involved in the couples divorce
process. If an individual is not mentally strong enough or prepared to go through the
divorce process, then that person will be referred a counsellor to give them the
strength to deal with the pre divorce. It is teamwork and collaborating with other
professions to get the best divorce possible."

David then further discusses the importance of understanding your financial
circumstances when starting a divorce. He offers what he suggests is a financial
reality check, the key question being:

If you get a divorce, have you thought what your financial life could look like at the
end of that?

As a Divorce Consultant, David explores this due to the vast financial change your
divorce could bring. Maybe holidays or luxuries as a couple are now not financially
viable. Living arrangements will ensue; therefore, decisions on mortgages will
change your financial landscape. David assesses your financial situation, as well as
what your objectives are. Other financial challenges include assets, pensions, savings
and insurance.

With so much to consider financially, we then asked David-

What kinds of issues should a person preparing for a divorce avoid?

David suggests two key areas to avoid.
The first is do not attempt to avoid mediation with the partner. Although there may be challenges, if there is a possibility for discussion and mediation before you enter the divorce then that can only benefit you and create a smoother divorce process.

"If possible, try to engage with the other party. Have someone support your
mediation. The packs that I do are for the one party. The other party will have their
own solicitors and process. However, if they are talking to their wife or husband to
some degree of some meaningful conversation, that information can fill some of the
blanks and decisions can be made sooner".

David suggests the second aspect is to make sure you declare all your assets and
resist the temptation of not forwarding to legal courts the full financial situation.
David explains that this is an illegal act – it would not work in the favour for that
individual in a court of law.
Key Takeaways

Your key takeaways regarding your Money and Divorce are:

At the beginning of divorce, it is very common to assume the first step is to
visit a solicitor. However, it is important to assess and understand it in the
frame of the emotional, financial and legal aspects and to plan for these. By
doing so you can save time, money and create a smoother divorce in the long
haul. A Divorce Consultant such as David can help explore this and can advise
on the right plan to get you the 'Divorce you Deserve'.

A key question to ask yourself when getting a divorce is
Have you thought what your financial life could look like at the end of it?
Consider the financial situation after the divorce and have a financial reality
check. Where do you live and realistically what will your lifestyle look like?
What means of living can you afford? Going into a divorce knowing this will
save you time, money, stress and help you plan a better divorce process.
 Although possibly challenging, attempt to mediate your divorce with the
other party. The more you can achieve results together the smoother your
divorce can run. In addition, declare all assets in the divorce proceedings
clearly to avoid legal issues. It would very much hinder your divorce outcome
in a court of law if you did not.

Useful links regarding Money and Divorce
For any questions or advice regarding a Divorce, contact David Kite at DK Divorce
Consultants directly –
Email: david@dkdivorceconsultants.co.uk
Website: www.dkdivorceconsultants.co.uk

At Plan with Neil, your financial wellbeing is the number one priority. The aim of the service is to deliver
peace of mind by providing you, the client, with the options and flexibility needed for you to be financially secure and achieve your longer-term goals and financial ambition.