With Anna Kmiec
Welcome to the latest series of informative articles here at Plan with Neil.
In this edition, we talk to experts in different fields including Will Writing, Divorce and the event of Death, allowing you to dig deeper into your own personal objectives regarding your finances. This will allow you to plan well for the future and guide you through these important financial decisions, along with a good amount of resources – so you can start financial planning today.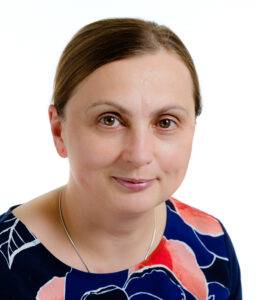 Here, we had the pleasure of discussing Money and Wills with Anna Kmiec. Anna is a Will Writer and Legacy Planner, dedicated to protecting client's assets through Will Writing services as well as protecting their loved ones. Originally, from Poland, Anna has been a UK Citizen for 17 years. After working in a number of significant roles within elderly care, hospitality and the University of Warwick, Anna worked in property management where she sourced properties for property investors. Anna is a member of The Society of Will Writers, working toward the STEP (The Society of Trust and Estate Practitioners) certification to become TEP (Trust Estate Practitioner) qualified.
When planning your Will, it can be daunting and you may not know where to start. Anna gives us key advice and discusses the issues when it comes to finance, distribution of assets and Wills.
What are the key issues when considering Money and your Will?
We began with asking Anna – What are the key issues you think people should think about when considering their Money and their Will?
She explained that the very first thing to consider is identifying and knowing what your personal objectives are regarding your Will – and what you want to achieve with your Will draft. It is then the Will Writers job to use all the tools available for the right circumstances and right reasons – to help you achieve those objectives.
"Everything depends on one's circumstances. The law is different for married people and unmarried people. Everything also depends on an individual's estate. How large or small it is and what they have acquired in assets."
Anna also suggests that you be mindful of the fact that our wealth Will fluctuate.
"Within a few years it can go down it can go up. The important part is protecting what somebody has acquired."
Anna explains that you really must not leave it to chance, as there are many misconceptions about Wills.
"A common example is a married couple that may think they Will receive assets upon the death of a spouse. Well it depends on the value of their estate and actually no, you may not get everything automatically. Intestacy law (an individual who dies without leaving a Will is an intestate person) works in a certain way. If no Will is in place and somebody passes away, the assets go into administration and things happen according to intestacy law. "
What is the first step when writing a Will?
We asked Anna therefore, how to begin the process of writing your Will. As well as knowing your objectives, she suggests it is important to identify and list your assets.
"Many people don't realise that assets such as life insurance policies or death in service benefit are types of product that can fall into the hands of loved ones upon death but that can also trigger inheritance tax."
It is important therefore to gain good advice and speak to the right person who Will look at the situation from a bespoke point of view and a bespoke way."
Everyone's situation is different and you Will need someone who looks at your age, estate, types of assets and family situation. It is important to look at the bigger picture.
Although Anna is a Will Writer and not a Tax Advisor, she explains how aspects such as inheritance tax are things you need to consider. Will you trigger inheritance tax and has the individual planned for this? Therefore, it can be cross-generational planning in some cases, and looking at a family as a whole and planning for this.
An example of this is inheritance and trust funds for children and vulnerable adults. You may want option to delay them receiving the receipt of the inheritance. If there is no Will and you pass away, there Will be a statuary trust for the children, which they Will receive at eighteen years of age. Anna therefore asks
Do you want your children to receive three hundred thousand pounds at the age of eighteen? Maybe not. By drafting a Will you can specify when your children receive their inheritance. "
Here she reiterates the importance of finding the Will Writer that Will offer this bespoke service for you, remove the complexities and jargon and provide the Will that gives you peace of mind and is designed and tailored to your needs.
What should I avoid when getting a will?
We then asked Anna – What kinds of issues should a person preparing to make their Will avoid?
She advises you to beware of the "Do it Yourself Will" that can be found online or via places such as the Post Office. A website may offer a Will for 19.99 but it may not be a thorough job and could actually create additional problems. Will Writers do not have the strictest of regulations in terms of practice and there is a vast amount of people providing Wills without the right information.
"Therefore what looks cheap at the very beginning may turn out to be expensive later so I think it's good to mention the Do it Yourself Will – don't do it !"
In terms of budgeting for a Will, Anna herself charges 150.00 for a single Will draft and 240.00 for a couple. That is the Will without the trust but Anna provides them with the knowledge and plan drafted in Plain English and is available for support with your Will.
When it comes to Money and Wills therefore- your Will is the tool that ensures all your possessions and money Will go to the people you want it to. A Will allows you to appoint executors too. Therefore, ask yourself
How is my estate going to be distributed? Who is going to be in charge of that?
Key Takeaways
Your key takeaways regarding Will Writing and Finance therefore are:
Your Will is the tool that ensures all your possessions and money Will go to the people you want it to. A Will allows you to appoint executors too. Who is going to make sure that your wishes and Will run as promised? Consider- how is my estate going to be distributed and who is going to be in charge of that?
Know your objectives and understand what assets you have. Wills are a lot more complex and tailored than first thought of, regarding taxes and different trusts. However, the right Will Writer Will take away the friction and help you make the right choices for your bigger, financial picture.
Avoid do it yourself Wills online and find a trusted Will Writer who has been recommended and that Will provide a bespoke service. Anna explains that when looking for a Will Writer, you need to find one that makes sure that everything is in place and WILL happen in the event of your death.
Useful links and Resources regarding Wills and Money:
Contact Anna Kmiec directly for any questions
anna@citywidewills.co.uk
https://www.citywideWills.co.uk/aboutme
For more information read the latest news and articles at The Society of Will Writers https://www.Willwriters.com/news/
Also see The Institute of Professional Will Writers https://www.ipw.org.uk/
At Plan with Neil, your financial wellbeing is the number one priority. The aim of the service is to deliver peace of mind by providing you, the client, with the options and flexibility needed for you to be financially secure and can achieve your longer-term goals and financial ambition
Plan With Neil (FCA Reg: 964827) is an Appointed Representative of New Leaf Distribution Ltd (FCA Reg: 460421) who are authorised and regulated by the Financial Conduct Authority.

Our services relate to certain investments whose prices are dependent on fluctuations in the financial markets beyond our control. Investments and the income from them may go down as well as up and you may get back less than the amount invested. Past performance cannot be used as a reliable prediction of future performance.

Will Writing and advice on Lasting Powers of Attorney are not regulated by the Financial Conduct Authority

New Leaf Distribution Ltd. who are authorised and regulated by the Financial Conduct Authority. Number 460421.
New Leaf Head Office: New Leaf Distribution Limited, 165 – 167 High Street, Rayleigh SS6 7QA. Co registration Number 5520001.